***Our next Seasonal Box ships middle of June, sign-up deadline is May 31st.
***Product photos are examples of what you might receive in your box.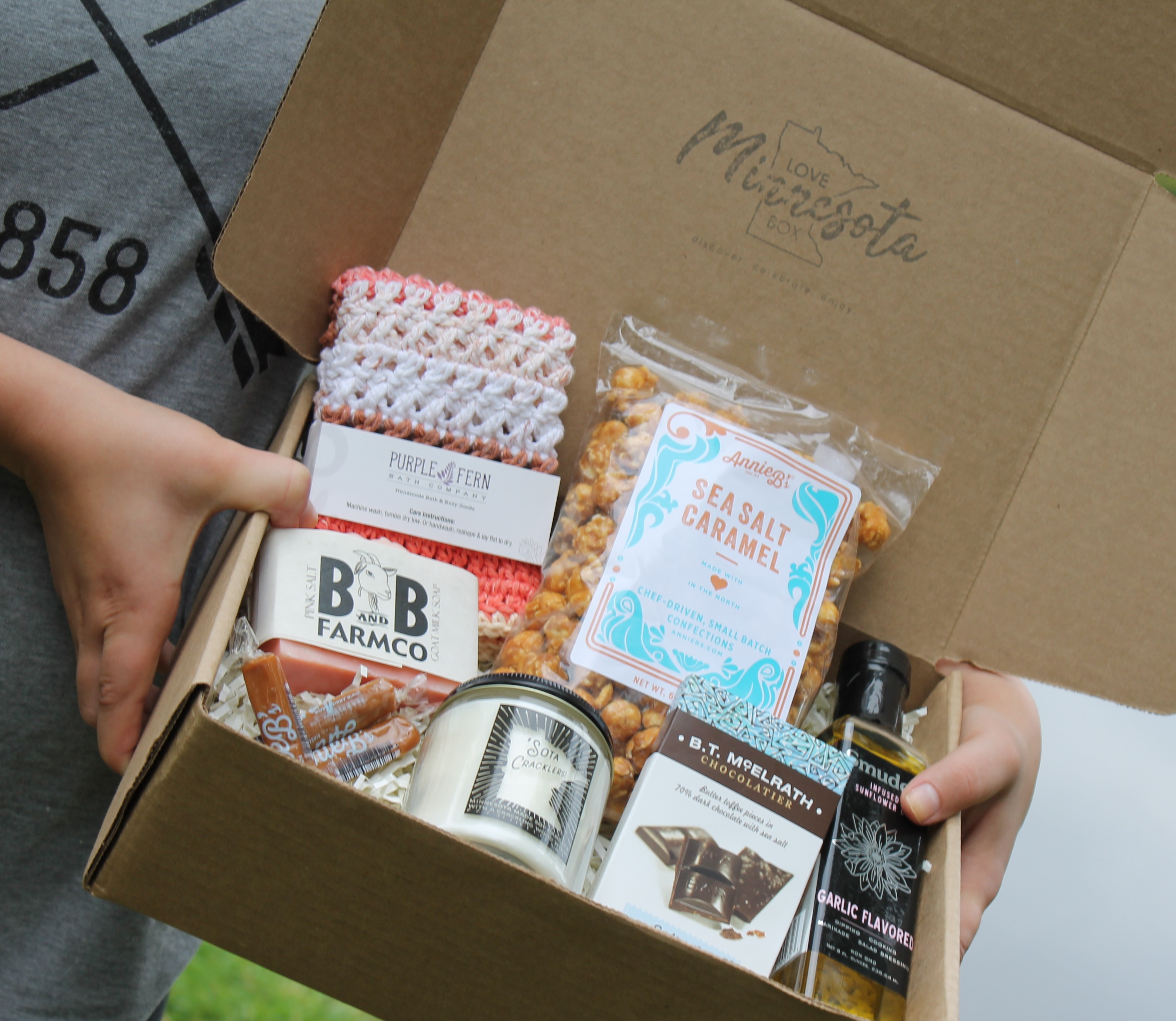 ***Photo is an example of what you might receive in your box.
Receive 5 or more unique products from Minnesota makers each season.
Gourmet foods sure to make you go, "Uff-da".
Baking mixes and soup mixes, herbal teas and local coffees, jams and jellies, savory sauces, yummy snacks, and other tasty treats.
Natural bath and body products? You Betcha!
Hand poured soaps, lotions and potions, luxurious creams, and so much more.
Ope! We almost forgot! Useful things for you and your home
(and sometimes things just for fun)

.
Hand poured candles, art and photography, home décor, unique accessories, and other beautiful creations sure to make your heart do a happy dance!
Treat yourself or a loved one.
Choose the Seasonal subscription, or choose the Four Seasons plan.
Step 2 - We Curate and Ship
Each season we hand select 5 or more locally crafted Items, carefully package them and automatically ship them to your door.
 Discover Minnesota through our vibrant community of crafters, artists, and creatives. Enjoy unique handcrafted and locally made artisan goods.
 From candle to cookie dough, this season's box is a fabulous sampling of Minnesota-crafted goodness. Salsa, Scone Mix, Candle, Swedish Cloth, Cookie Dough Truffles, and Red Berries Tea.
The fabulous locally crafted products in this season's box were chosen to help make your SUMMER a little extra SPECIAL. Hibiscus Tea, Redwood Coaster Set, Garlic Sunflower Oil, Pork Rub, Bug Spray, and Blueberry Cookies.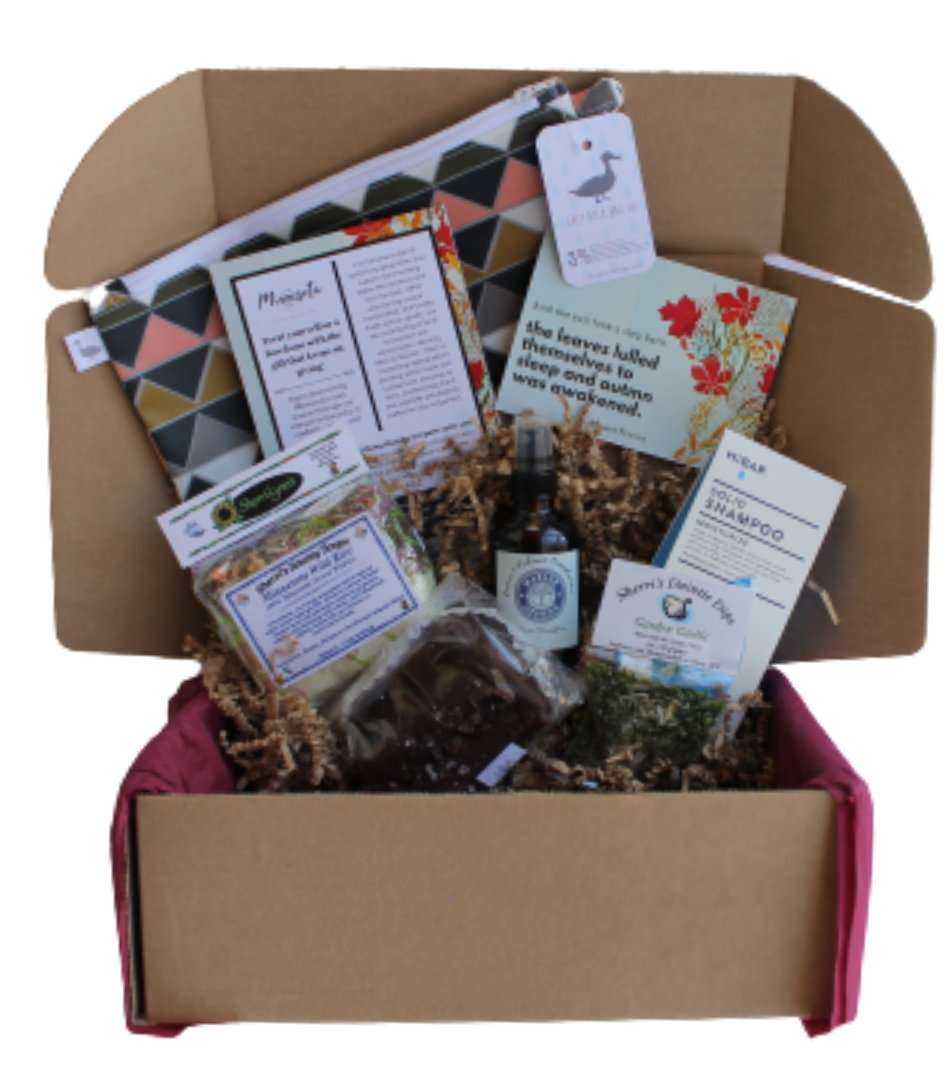 This season's box features a fabulous assortment of Minnesota-crafted goodies hand-picked for your enjoyment. Zipper Pouch, Shampoo Bar,  Room Freshener, Soup Mix, Dip Mix, and a yummy S'more Bar.